Our Work

Web design
OLU Water
Olu Tropical Water comes to life in Sri Lanka's extremely rare cloud forests, nestled in the lush mountainous tropics of the island's central highlands.

We have designed and developed a unique website to convey the story behind the brand and enable online sales through a shopping cart system.
More Examples
E commerce
Paradise Road
Paradise Road is a boutique store prmoting designer wear with an target audience for local and international markets

We have designed and developed a online shopping cart website to enable retail sales globally.
More Examples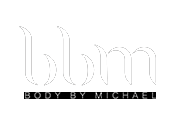 Mobile Application Development
BBM MobilE Application
This health and fitness app helps you to be the best version of you. The BBM program combines daily 8-12 minute workout videos with a tailored eating plan and some easy health hacks to help you reach your goals and maintain them.
More Examples